Any questions, interested in purchasing?
Please e-mail to: jokr59@yahoo.com
Seventeen volumes on nesting of colonial birds. Please see the Journals page.
<![if !vml]>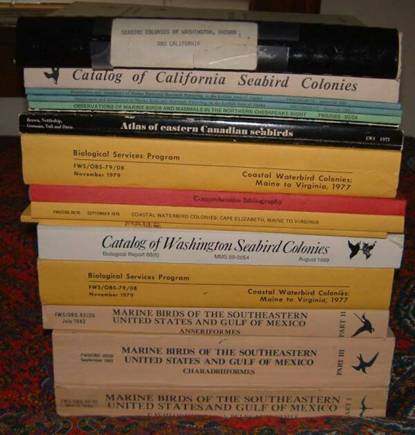 <![endif]>
The Birds of the Western Palearctic. Concise Edition. Volume 1, Non-Passerines; Volume 2, Passerines. Edited by D. W. SNOW and C. M. PERRINS The massive nine-volume Birds of the Western Palearctic is the standard ornithological reference for the birds of north-west Europe. This new concise version retains the essential information in a fraction of the space and much-reduced cost. Additionally, more than 230 magnificent new color plates have been specially commissioned for this edition to illustrate newly added species or to replace earlier paintings. The Concise BWP is an essential reference book for all who are interested in the birds of Europe. Additional accounts of more than 80 species, 230 specially commissioned color plates new to this edition, Population and distribution sections rewritten to convey the very latest information, Distribution maps extensively revised and now printed in full color for maximum clarity. 1998, 8 ¼" x 10 ¼". 1830 pp.; 1600 color plates and maps, 1000 b/w illus. New, never used. Price $ 125 (plus shipping).
<![if !vml]>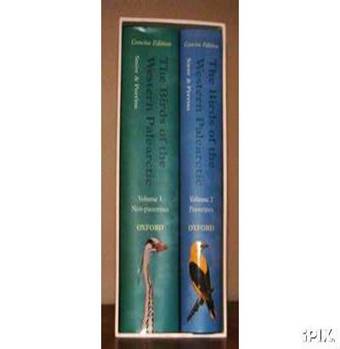 <![endif]>
<![if !vml]>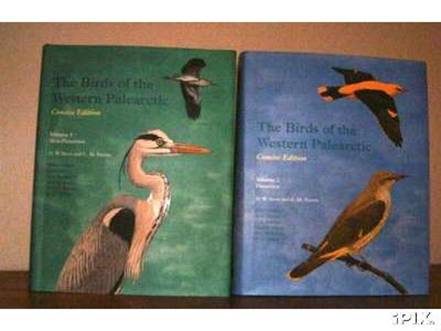 <![endif]>